When We Meet:
We know you're busy, so rather than having you commit to regular monthly business meetings, we host periodic Civics 101 gatherings and special keynote events. Members are also encouraged to attend events hosted by other local democratic clubs, candidates, and elected officials. Our Executive Board meets regularly on the 3rd Monday of each month.
Our Mission:
To foster and empower women's participation and leadership in the Democratic Party and the political process.
Our Vision:
An inclusive and diverse Anne Arundel County with Democratic women engaged in politics, leadership, and public office.
Our Goals:
Recruit & provide resources for Democratic women to run for and serve in elected & appointed office
Identify, share and advocate for issues important to women & families
Provide a forum to build relationships with Democratic candidates and incumbents
Be actively involved in shaping our communities
Establish a network of communication for local Democratic women
Connect Democratic women with opportunities to serve outside of elected & appointed office
Increase voter participation
Our 2017-18 Board:
President - Stacy Korbelak
Vice President - Lauren Kitchin
Secretary - Christy Fisher
Treasurer - Sandy Bartlett
District 1 - Stacey Van Dine
District 2 - Allison Pickard
District 3 - Debbie Ritchie
District 4 - Kate Snyder
District 5 - Judy Moylan-Forman
District 6 - Danielle Rowland Lindahl
District 7 - Vivikka Molldrem
Email us with your questions, comments, or concerns and follow us on Facebook & Twitter. If you're ready to be an official member, click here.
Powered by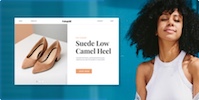 Create your own unique website with customizable templates.